Best dark mode extensions for Chrome in 2022
Are you experiencing eye strain when browsing or working on a computer? If yes, then you should look into dark mode extensions for your browser. Dark mode extension helps to invert website colors to dark palette without sacrificing readability. Darker colors emit less light and help to reduce eye strain. Dark mode can even increase your laptop battery life if it has an OLED display.
You don't need to spend hours researching which dark mode extension you should pick. We have done the research for you and prepared a top 5 list of the best dark mode extensions for Chrome browser.
#5 Night Shift Redux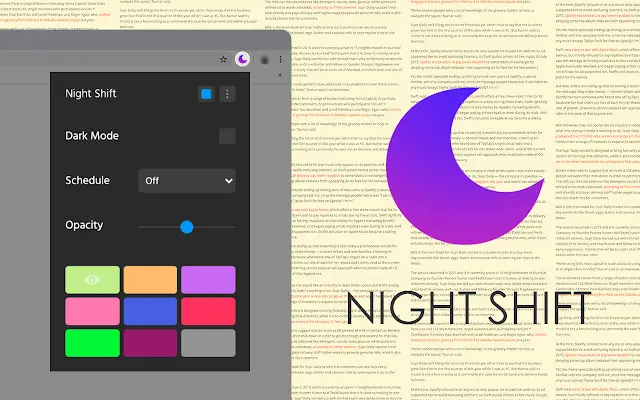 Night Shift automatically shifts the colors of your browser content to warmer end of the color spectrum after dark. This is a fork from the original Night Shift extension without an adtracking library.
Rating: 4.5 (624 votes) Downloads: 200,000+ Price: Free
#4 Super Dark Mode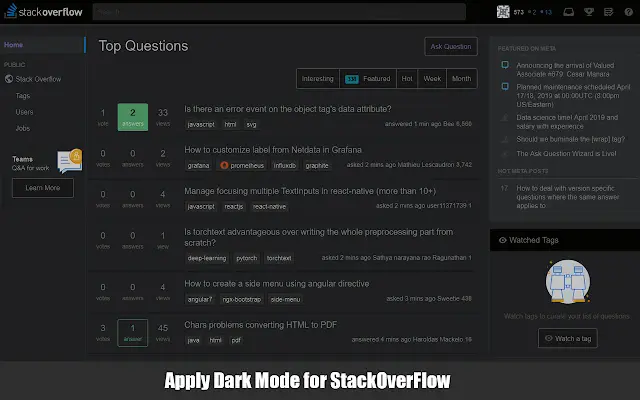 Switch all websites to dark mode. You can darken all sites and also customize colors for the sites you want.
The Super Dark Mode extension can darken almost all websites, as well as local files opened by Chrome, such as PDFs. From now on, your eyes can be relaxed when browsing the web on the screen at night.
Rating: 5.0 (6054 votes) Downloads: 200,000+ Price: Free
#3 Darkling Dark mode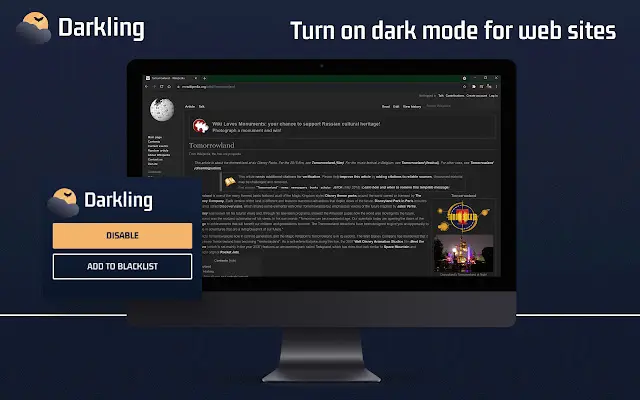 Turn on dark mode for web sites. Darkling is an app that allows you to turn on dark mode for websites. Social networks, mainstream media sites, and other sites.
Rating: 4.0 (19 votes) Downloads: 300,000+ Price: Free
#2 Dark Mode for Chrome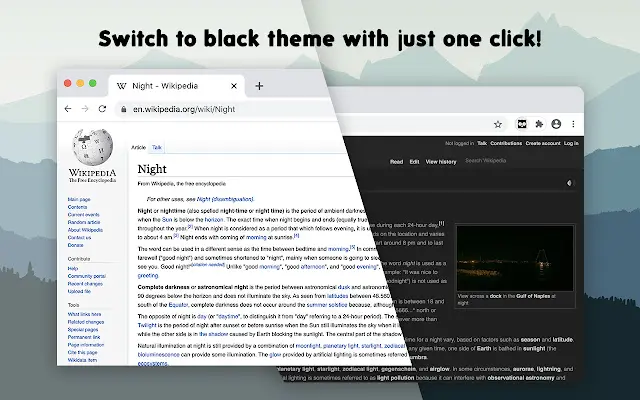 Dark Theme for all websites in Chrome browser with opportunity to exclude any domain or create custom theme Apply all websites in browser into dark theme and exclude any domain from black theme for better experience. It's possible to create your own custom theme with any color you like.
Social networks, mainstream sites and all other New Tabs will be all together covered into black colors.
Rating: 4.0 (604 votes) Downloads: 500,000 Price: Free
#1 Dark Reader
Dark mode for every website. Take care of your eyes, use dark theme for night and daily browsing. This eye-care extension enables night mode creating dark themes for websites on the fly. Dark Reader inverts bright colors making them high contrast and easy to read at night.
You can adjust brightness, contrast, sepia filter, dark mode, font settings and ignore-list.
Rating: 5.0 (9613 votes) Downloads: 4,000,000 Price: Free